Canaveral National Seashore Embroidered Patch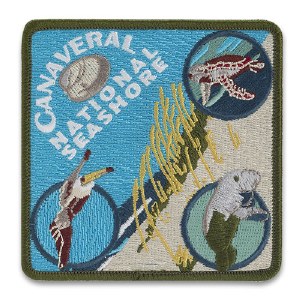 Canaveral National Seashore Embroidered Patch
Item#: 353023
$6.95
Description
Canaveral National Seashore boasts over 50,000 acres of protected land, contained within a barrier island, set aside to preserve the area's natural beauty. Many animal species rely on this protected land, making Canaveral a truly special place.
This embroidered patch celebrates the animals that call Canaveral National Seashore home, such as the Leatherback Sea Turtle, which mate on the island each year; and the Florida Scrub Jay, the only bird species endemic to the state.
Grab this patch today and take pride knowing your purchase goes to maintain Canaveral National Seashore, and the natural habitat for these animals!
Product Details
3.5'' x 3.5''
Designed and finished in America
Reviews
Customer Reviews
This product has not yet been reviewed.