Mammoth Cave Cathedral Dome Patch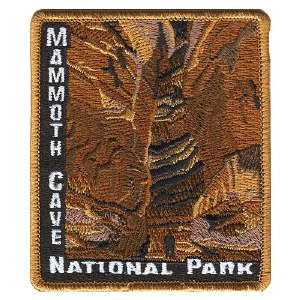 Mammoth Cave Cathedral Dome Patch
Item#: 353767
$6.95
Description
Towering 103 feet above the underground canyon, vertically woven stitches read, "Mammoth Cave," capturing the stunning Cathedral Domes! The bottom stitches read, "National Park," celebrating the World Heritage Site, where Archaic Indians took a 4,000 year adventure in the dark caverns of this Biosphere Reserve.

Product Details

Visit Mammoth Cave to see archaeological artifacts of prehistoric peoples 
Collectible embroidered patch by Hogeye exclusively for eParks
Commemorative souvenir patch approximately 3.5'' x 3''

Reviews
Customer Reviews
Average rating:
---
Mammoth Cave National Park Patch
This is a very beautiful patch! The design is colorful and the quality of the patch is top of the line!! I highly recommend this patch!
— Gail Sokol