Mammoth Cave Golden Fleece Patch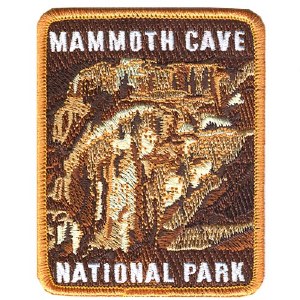 Mammoth Cave Golden Fleece Patch
Item#: 354061
$6.95
Description
Woven into our collectible patch is but a small part of the Biosphere Reserve, Mammoth Cave National Park. Stitched bands of gold and orange reveal the Golden Fleece drapery portion of the Frozen Niagara. An intricate array of mineral flowstone deposits, it preserves the ecological history of the most massive cave system in the world. Stitching above and below reads Mammoth Cave National Park.

Product Details

Mammoth Cave protects 130+ animals including some endangered species
Collectible embroidered patch by Hogeye exclusively for eParks
Commemorative souvenir patch approximately 3.5'' x 2.5''
Reviews
Customer Reviews
This product has not yet been reviewed.