Minuteman Missile NHS Embroidered Patch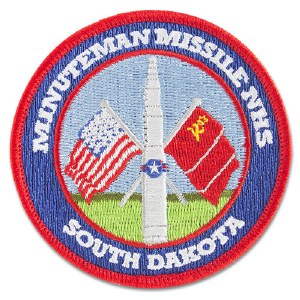 Minuteman Missile NHS Embroidered Patch
Item#: 354568
$6.95
Description
Many who came of age during the Cold War remember being taught of the horrifying power of nuclear bombs and told to hide under their desks for protection. From 1946 onward, Americans knew the possibility of total destruction lurked around every corner.
The Minuteman ICBMs, like the one depicted on the middle of this patch, assured that neither the United States nor the USSR would use nuclear weapons, lest they be destroyed themselves—a concept called mutually assured destruction.
This patch displays a Minuteman missile in the center with the flags of the United States and the former Soviet Union to the left and right respectively. The background represents the vast grasslands of South Dakota's Jackson County.
Product Details
3'' diameter
Designed and finished in America
Reviews
Customer Reviews
This product has not yet been reviewed.