DON'T TREAD ON ME (Gadsden Flag) Decal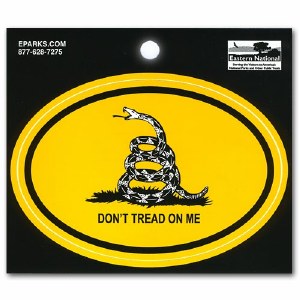 DON'T TREAD ON ME (Gadsden Flag) Decal
Item#: 361065
$2.95
Description
Designed by Colonel Christopher Gadsden during the American Revolution, the Gadsden Flag features a coiled rattlesnake ready to strike with exposed fangs and the famous words DON'T TREAD ON ME over top. It was was a message of defiance against tyranny, specifically towards the British, during the American Revolution. Get this collectible decal that depicts that historical flag.

Product Details
Dimensions: 5'' W x 3½'' H
Made in the USA
Reviews
Customer Reviews
This product has not yet been reviewed.