Liberty Bell Embroidered Patch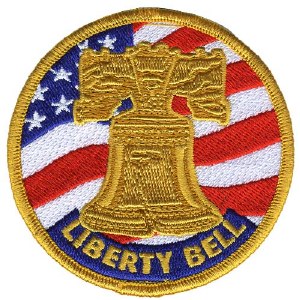 Liberty Bell Embroidered Patch
Item#: 361419
$6.95
Description
There are certain things that say ''America'' like nothing else can: the Statue of Liberty, the Declaration of Independence, the American flag, and, of course, the Liberty Bell. Not only did it begin its life in Philadelphia, once the capital of the nation, but also it has been the voice of inspiration to various Americans over the course of its long career. A lasting symbol of the American ideal of liberty, it deserves the same honor as the American flag, and this colorful embroidered patch shows both emblems of America together in a strikingly patriotic illustration.
Product Details
Dimensions: 3'' diameter
Designed and finished in the USA
Reviews
Customer Reviews
This product has not yet been reviewed.