Catoctin Mountain Park Lapel Pin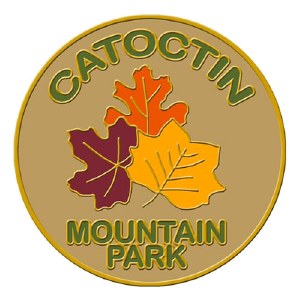 Catoctin Mountain Park Lapel Pin
Item#: 363271
$5.95
Description
While there is a lot of outdoor activity awaiting you at Catoctin Mountain Park—including hiking, camping, and fishing—tree lovers may find that gazing in wonder at the abundance of trees and other plant life is plenty. With numerous hardwood trees covering about 95 percent of its area, this Maryland park delivers an arboreal vista of birch, beech, maple, sycamore, hemlock, elm, and even more that will fill your vision with delight.
The three leaves colorfully depicted on this pin hint of the dazzling array of fall colors you'd see in the park, thanks to the variety of trees that are too many to count.
Product Details
Dimensions: 1⅛'' diameter
Designed and finished in the USA
Reviews
Customer Reviews
This product has not yet been reviewed.