Glacier Bay National Park Pin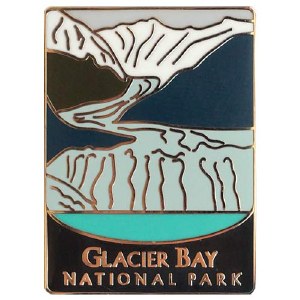 Glacier Bay National Park Pin
Item#: 367374
$6.95
Description
When the area now known as Glacier Bay was first described by Captain George Vancouver in 1794, the bay was just a 5 mile indent in an impressive tidewater glacier up to 20 miles wide and extending more than 100 miles toward St. Elias mountain range, the ice measuring more than 1,000 feet thick in places.
A century later, the ice had retreated more than 30 miles; by 1916, the Grand Pacific Glacier has melted back 60 miles to the head of what is now the Tan Inlet.  On December 2, 1980, President Jimmy Carter established Glacier Bay National Park and Preserve.
Special Edition Glacier Bay National Park Pin measures 3/4''W x 1 1/4''H.
Reviews
Customer Reviews
Average rating:
---
GB pin
Great addition to my pin hat & token of our trip in 2018
— Karen Levy