Petrified Forest National Park Pin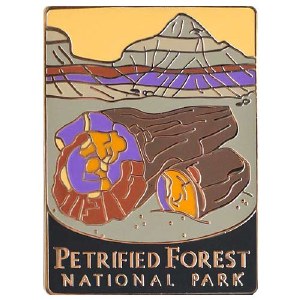 Petrified Forest National Park Pin
Item#: 367405
$6.95
Description
Petrified Forest National Park is named for its large deposits of petrified wood.  Covering 218,533 acres in Northeastern Arizona, the national park has a broad representation of the Late Triassic paleo-ecosystem, clear night skies, highly eroded colorful badlands and unspoiled scenic vistas.  John F. Kennedy elevated the park to National Park status in 1964.
Special Edition Petrified Forest National Park Pin measures 3/4''W x 1 1/4''H.
Reviews
Customer Reviews
This product has not yet been reviewed.