Mount Rainier National Park Patch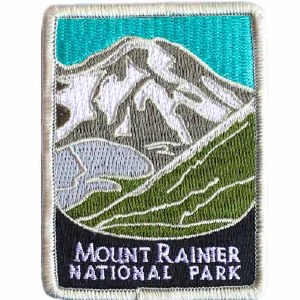 Mount Rainier National Park Patch
Item#: 367379
$6.99
Description
Mount Rainier National Park was founded on March 2, 1899 by President McKinley as the 5th national park in the United States.  Covering 236,381 acres, including the 14,410 ft stratovolocano Mount Rainier, it was the first national forest to be designated as a national park.
Special Edition Collectable Mount Rainier Patch measures 2''W x 3''H.
Reviews
Customer Reviews
This product has not yet been reviewed.