Canyonlands National Park Patch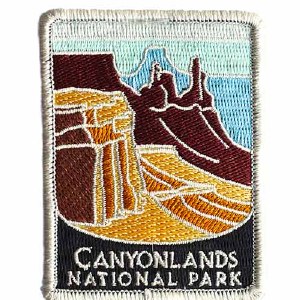 Canyonlands National Park Patch
Item#: 367400
$6.99
Description
Canyonlands National Park is a wilderness of countless canyons and incredibly formed buttes carved by the Colorado River and its tributaries.  Rives divide the park into four districts:  the Island in the Sky, the Needles, the Maze and the rivers themselves.
Special Edition Collectable Canyonlands National Park Patch measures 2''W x 3''H.
Reviews
Customer Reviews
This product has not yet been reviewed.