Ozark-St. Francis NF Patch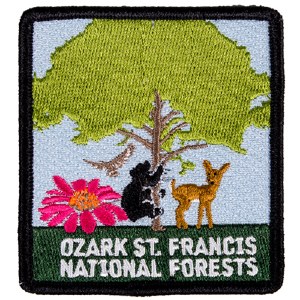 Ozark-St. Francis NF Patch
Item#: 371230
$6.95
Description
Though Ozark and St. Francis National Forests are two separate forests, they come together to form a majestic example of the power of nature. The expansive mountains and caverns of Ozark compliment the flatlands and rivers of St. Francis.
Our Ozark-St. Francis NF patch shows a design of the wildlife that thrives in these national forests. Put our patch on your favorite jacket or bag to show your support of our national parks.
Product Details
Measures 2.5 x 3 inches
Designed and finished in the USA

Reviews
Customer Reviews
This product has not yet been reviewed.