Flight 93 National Memorial Embroidered Patch - Wall of Names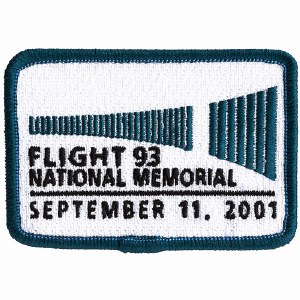 Flight 93 National Memorial Embroidered Patch - Wall of Names
Item#: 374953
$6.95
Description
Usually when you hear phrases like
ultimate sacrifice
or
bravely fought back
, you probably think of professional soldiers in combat. On 9/11, however, those terms became true for 40 passengers and crew aboard United Airlines Flight 93. Through in-flight phone calls, they found out about the other terrorist attacks that day and decided to try to take over the plane. Their attempt cost them their lives when the commercial airliner crashed in southwestern Pennsylvania.
The Wall of Names at the Flight 93 National Memorial pays tribute to those 40 passengers. Etched in the eight-foot-high, 100-foot-long marble wall are the names of the men and women who fought back that day. Bearing an illustration of the Wall, this patch is its own little tribute to those heroes.
Product Details
Dimensions: 3'' W x 2 1/8'' H
Reviews
Customer Reviews
This product has not yet been reviewed.