Lassen Volcanic National Park Pin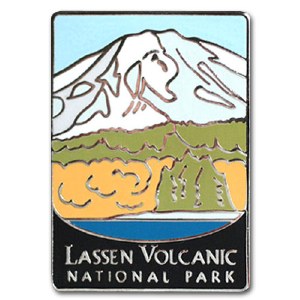 Lassen Volcanic National Park Pin
Item#: 377588
$6.95
Description
Lassen Volcanic National Park is a truly unique place. Here you'll find extremes side by side: a calm blue lake below a snowy volcanic peak; a verdant forest right next to a barren hydrothermal area dotted with bubbling mud pots; the serene quiet suddenly interrupted by the roar of a steam vent.
Bearing an illustration of a snow-covered volcanic peak in the distance with lush landscape and blue water in the foreground, this pin conveys the natural diversity caused by the convergence of extremes in this park.
Product Details
Dimensions: 3/4'' W x 1 1/4'' H
Reviews
Customer Reviews
This product has not yet been reviewed.