Joshua Tree National Park Pin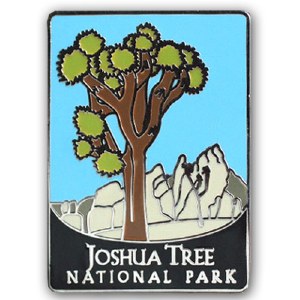 Joshua Tree National Park Pin
Item#: 377583
$6.95
Description
Named after the trees that grow there, Joshua Tree National Park in California is as beautiful as it is rough. The Joshua Tree itself is testimony to that fact, since its survival can be highly uncertain in the harsh desert environment. On the other hand, with more than 550,000 acres, the park displays an enormous amount of beauty. Both the dazzling vividness of the night sky above and the variety of geological formations below are examples of the park's natural spectacles.
Like the wilderness where it lives, the Joshua Tree looks both rough and captivating, making its appearance on this pin a fitting symbol for this park.
Product Details
Dimensions: 3/4'' W x 1 1/4'' H
Reviews
Customer Reviews
Average rating:
---
well depicted
An under-appreciated park I think. Lots of flora variety and wild landscape which this pin nicely depicts.
— Cathy Miller-Temme