Great Basin National Park Pin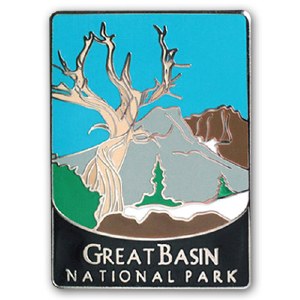 Great Basin National Park Pin
Item#: 377578
$6.95
Description
Where can you look up in the night sky through a telescope and see planets, the Milky Way, countless stars and other astronomical sights? Lots of places, of course, but Great Basin National Park is one of the best spots for stargazing, with its lofty elevation and dark night skies undisturbed by city lights.
Naturally, enhanced stargazing is just one of the spectacular things to do at this remote park in Nevada. In addition to exploring above-ground, go underground and see the stalactites, stalagmites and other subterranean sights in the Lehman Caves. Whether you go above ground or below—or both—this park deserves to be remembered with a pin!
Product Details
Dimensions: 3/4'' W x 1 1/4'' H
Reviews
Customer Reviews
This product has not yet been reviewed.