Kenai Fjords National Park Pin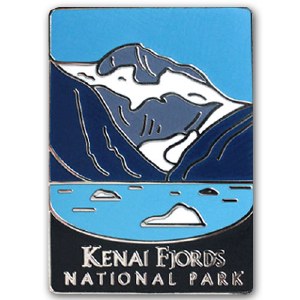 Kenai Fjords National Park Pin
Item#: 377585
$6.95
Description
Located in the Kenai Peninsula in Alaska, Kenai Fjords was designated a national park in 1980 to maintain its environment and protect its wildlife. And there is no
shortage of wildlife at this park! Despite its cold, harsh environment, it is home to black bears, humpback whales, sea lions, nearly 200 species of birds, and many
others.
This pin gives you a glimpse of that harsh but wondrous environment, depicting a calm fjord with icy blue waters against a snow-strewn landscape.
Product Details
Dimensions: 3/4'' W x 1 1/4'' H
Reviews
Customer Reviews
Average rating:
---
YUP, Looked that way to me too
Get there before the glaciers are gone! Nice artistry and simple use of color to transmit the feel of cold water and calving glaciers. Maybe a whale's tale would be too commercial if seen depicted there in the bay?
— Cathy Miller-Temme