Wind Cave National Park Pin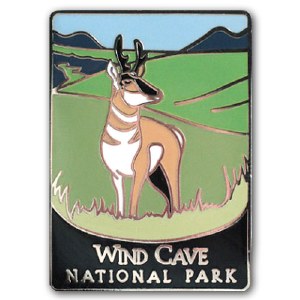 Wind Cave National Park Pin
Item#: 377598
$6.95
Description
As you stand in the entrance, you hear a strange, whistling sound as the wind hurries past you. You have to quickly reach up and hold on to your hat to keep it from getting blown off. No, you're not standing in the doorway of a haunted house; you're gazing into the entrance of Wind Cave.
This South Dakota national park consists of some 34,000 acres, and under it all is, of course, the cave itself—one of the longest in the whole world. It's a good thing tours through the cave are led by rangers who know their way, for the subterranean complex is truly a maze!
Product Details
Dimensions: 3/4'' W x 1 1/4'' H
Reviews
Customer Reviews
This product has not yet been reviewed.