Mammoth Cave National Park Pin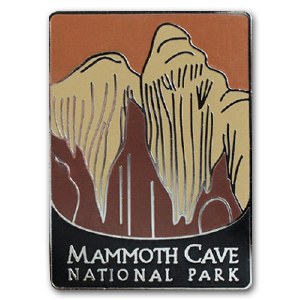 Mammoth Cave National Park Pin
Item#: 377589
$6.95
Description
While hiking, camping and other outdoor activities are available in many parks, Mammoth Cave National Park is the only one to have a cave system with some 400 miles of passages. The longest cave system known in the world, this gigantic subterranean world is a true standout! Visit the caves and be fascinated by the Bottomless Pit (don't worry—it's really not bottomless) or stand in awe of 192-foot-high Mammoth Dome.
It's certainly not a mammoth size, but this pin is a fine way to remember this fascinating place and support the national parks at the same time.
Product Details
Dimensions: 3/4'' W x 1 1/4'' H
Reviews
Customer Reviews
Average rating:
---
Mammoth Cave National Park Appel pin
Nice looking, great condition fits nicely into my collection of national parks we have visited.
— Peter Kruse