Flight 93 Gold Patch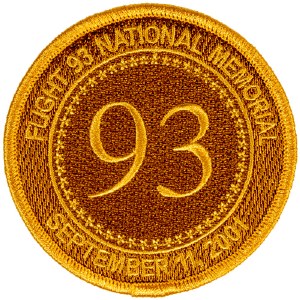 Flight 93 Gold Patch
Item#: 381603
$6.95
Description
On September 11, 2001, 19 terrorists hijacked four planes, crashing into the World Trade Center, the Pentagon, and the Pennsylvania countryside. United Airlines Flight 93 was originally meant to crash in Washington D.C., though heroic crew members and passengers thwarted the terrorists' plans, and the plane ultimately crashed in Pennsylvania. Flight 93 National Memorial was created to honor the lives and the bravery of the American lives lost on that flight.
Attach our Flight 93 gold patch to your jacket or bag commemorate the story of the heroes aboard that historical flight.
Product Details
Measures 3 inch diameter
Designed and finished in the USA

Reviews
Customer Reviews
This product has not yet been reviewed.