Vietnam Women's Memorial Collector's Pin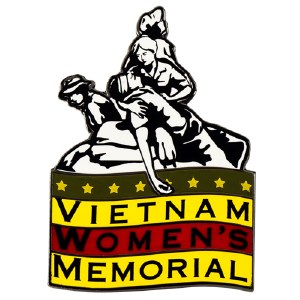 Vietnam Women's Memorial Collector's Pin
Item#: 382924
$5.95
Description
New Mexico Artist Glenna Goodacre designed the Vietnam Women's Memorial as a tribute to the over 265,000 women who served their country during the Vietnam Era. The memorial depicts three women: one comforts a wounded soldier; another kneels in anguish while contemplating the brutality of war; while a third woman searches the sky, perhaps for a MEDEVAC helicopter.
This collectible pin features that moving image in crisp definition. Wear this pin proudly at your next formal event as a silent way to celebrate and commemorate the sacrifices that unfortunately often go overlooked.
Product Details
Reviews
Customer Reviews
This product has not yet been reviewed.