James A. Garfield: His Life and Legacy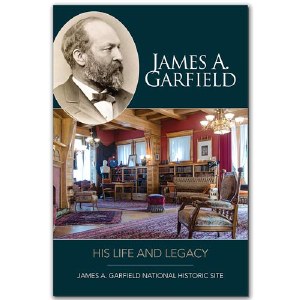 James A. Garfield: His Life and Legacy
Item#: 272575
$10.95
Description
James A. Garfield is often remembered mostly for being the second American president to be assassinated, after Abraham Lincoln. For a while, historians considered his presidency inconsequential because of his short time (only 200 days) in office.
The truth is that Garfield led an exemplary life of service before becoming president; serving in the Ohio State Legislature, as a commander in the American Civil War, and as a United States congressman for nine terms!
This book offers a comprehensive look at the life of James A. Garfield, and sheds light on how Garfield's wife, Lucretia, pioneered the idea of a presidential library—now an important part of every president's legacy.
Product Details
Softcover; 72 pages
Dimensions: 6'' x 9''
Printed in the U.S.A.
Reviews
Customer Reviews
This product has not yet been reviewed.