National Park of American Samoa Traveler Pin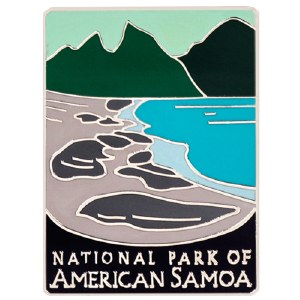 National Park of American Samoa Traveler Pin
Item#: 389812
$6.99
Description
As the only U.S. territory below the Equator, American Samoa is made up of 10 volcanic islands and two coral reefs. The National Park of American Samoa works closely with the Samoan village councils to protect and preserve the ecological wonderland of these islands. Our National Park of American Samoa Traveler Pin features an illustrated image of the park's shoreline. Wear our pin to commemorate the rich history and ecosystem of the NP of American Samoa.
Product Details
Measures about 1 x 0.75 inch
Rubber backing

Reviews
Customer Reviews
This product has not yet been reviewed.