Channel Islands NP Traveler Pin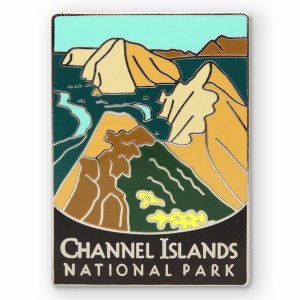 Channel Islands NP Traveler Pin
Item#: 389814
$6.95
Description
Five incredible islands come together as Channel Islands National Park. This park preserves and protects the ecosystem surrounding these islands, giving home to 2,000 species of plants and animals, including 145 species unique only to Channel Islands. Our Channel Islands NP Traveler Pin shows an illustrated image of a fish swimming through the reef. Wear our pin or attach it to your favorite bag to commemorate Channel Island's incredible ecosystem.

Product Details
Measures about 1 x 0.75 inch
Rubber backing

Reviews
Customer Reviews
This product has not yet been reviewed.