Manhattan Project Hiking Medallion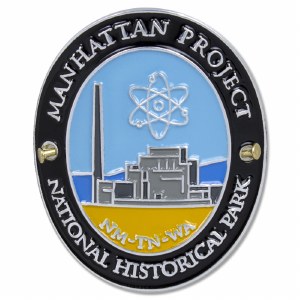 Manhattan Project Hiking Medallion
Item#: 425356
$6.99
Description
The Manhattan Project marked the dawn of the atomic age. The project was a top-secret mission during WWII to design and build an atomic bomb aiming to end the war. The Manhattan Project National Historic Sites re-tell the story of the people, events, scientists, and engineers surrounding this time in history. Get this traveler hiking medallion to commemorate your visit to one of the historic sites located in Oak Ridge, TN; Los Alamos, NM; and Hanford, WA.

Product Details
Embroidered Patch
1.5'' x 1.25''
Reviews
Customer Reviews
Average rating:
---
Life is a journey, not a destination
Did not know there was a medallion for these sites. Now I do.
— Michael Clancey