Traveler Series The Alamo Hiking Medallion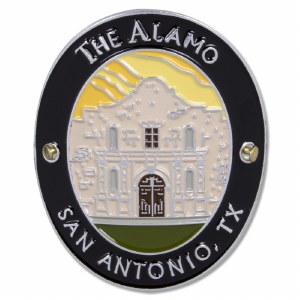 Traveler Series The Alamo Hiking Medallion
Item#: 425344
$6.99
Description
Remember the Alamo with the Traveler Series hiking medallion. The Alamo, just outside of San Antonio Missions National Historic Park, was originally called Mission San Antonio de Valero during the mission era. The facade of the mission as seen on the The Alamo hiking medallion is a prime example of the architecture of the religious-community-based fortresses in San Antonio. Add this hiking medallion to your collection and allow it to be a reminder that sometimes you lose the battle but it's still possible to win the war.
Product Details
Approx. 1 1/4'' x 1 1/2''
Adhesive backing
Tacking nails included
Reviews
Customer Reviews
This product has not yet been reviewed.