Traveler Series USS Arizona Pin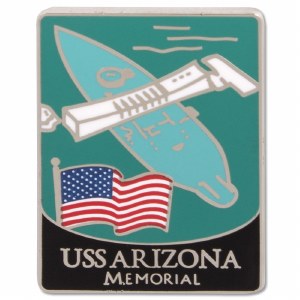 Traveler Series USS Arizona Pin
Item#: 425352
$6.95
Description
Remember Pearl Harbor and the lives lost on the USS Arizona with a pin that depicts the submerged memorial site. On Dec. 7, 1941, the USS Arizona was attacked and over 2,400 lives were lost. Wear this pin as a sign of respect for our lost servicemen and let it serve as reminder of that fateful day.
Product Details
Approx. 7/8'' x 1 1/8''
Rubber backing
Reviews
Customer Reviews
This product has not yet been reviewed.