Mammoth Cave Hiking Stick Medallion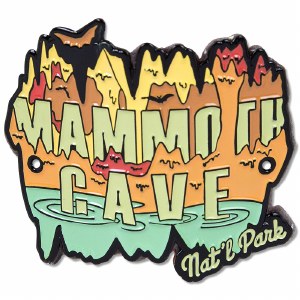 Mammoth Cave Hiking Stick Medallion
Item#: 426395
$6.95
Description
Lead the pack with the hiking Medallion that proves that you know your way around the world's most extensive cave system in the world.
Mammoth Cave was once described as a "grand, gloomy and peculiar place" by Stephen Bishop, a 17-year-old slave who was the first known guide to have crossed over the Bottomless Pit or reached the bottom of Gorin's Dome. Be like Stephen and re-discover the Echo and Roaring Rivers or what he believed was his greatest discovery, Mammoth Dome which stands 192 feet high.
Product Details
1 7/16'' x 1 1/2''
adhesive backing with 3 tacking nails
For Wood and Metal Hiking Sticks
Reviews
Customer Reviews
This product has not yet been reviewed.