Night Sky Mini Checkers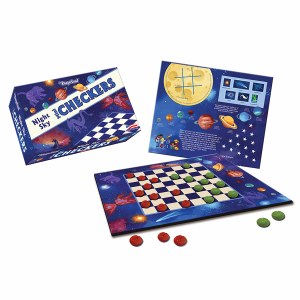 Night Sky Mini Checkers
Item#: 427446
$19.95
Description
Have countless hours of fun or on the go with the night sky mini checkers set! This set features a classic checkerboard with pieces in a fun night sky themed style. On the back get a couple bonus games with a tic-tac-toe board and celestial solitaire for additional fun, while learning about the night sky with fun facts.

Product Details
Board dimensions: 8'' x 9.75''
Ages 6+
Made in the USA

Reviews
Customer Reviews
This product has not yet been reviewed.