Lincoln Memorial Earrings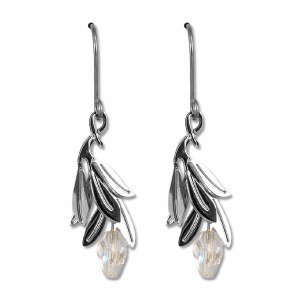 Lincoln Memorial Earrings
Item#: 427658
$30.95
Description
Get stylish with these Lincoln Memorial Laurel earrings. Inspired by the architectural wreaths on the Lincoln Memorial, these remind of us of "Unity", which was the theme for the memorial. The Lincoln Memorial is an iconic building with a 19' statue of Abraham Lincoln inside. The Pantheon style building hosts 36 columns, one for each state in the Union at the time of Lincoln's death in 1865.   Perfect for the historical fashionista in your life! Remember, all purchases support the parks.

Product Details
Made in the U.S.A.
Colors: Crystal, Green, Sapphire
Collectible
Reviews
Customer Reviews
This product has not yet been reviewed.