Wright Brothers Retro Lapel Pin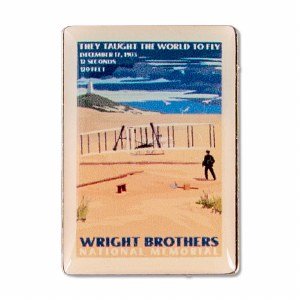 Wright Brothers Retro Lapel Pin
Item#: 429483
$5.95
Description
Put that finishing touch on your look with the Wright Brothers retro style lapel pin. After four years of experiments, the Wright brothers Orville and Wilbur achieved the first successful airplane flight on December 17, 1903. The flight lasted only 12 seconds, but it changed the world. Featuring that fateful moment in Kitty Hawk, this lapel pin is the perfect piece for decorating your denim jacket, hiking gear, or the classic lapel. Add a little flight of fancy to your look today.  
Product Details
Collectible
Approx. Size: 1" H x .5" W
Rubber Back
Reviews
Customer Reviews
This product has not yet been reviewed.