Traveler Series Devils Tower Hiking Medallion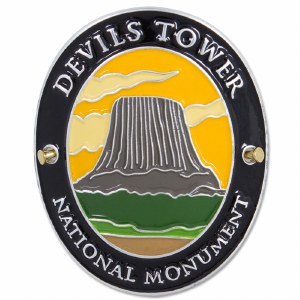 Traveler Series Devils Tower Hiking Medallion
Item#: 429681
$6.99
Description
Stand out with the Devils Tower Traveler Series hiking medallion. This hiking badge illustrates the breathtaking geological feature that emerges from the prairies surrounding the Black Hills. How the Devils Tower was formed is still up for debate, but one of the simplest explanations is that the Devils Tower is an intrusive rock that formed and cooled underground, then, as the area eroded away, the tower emerged on the prairie horizon. Mount the Traveler Series medallion to your hiking stick and keep a reminder of your encounters in the Black Hills!
Product Details
Approx. 1 1/8'' x 1 1/2''
Adhesive backing
Tacking nails included
Reviews
Customer Reviews
This product has not yet been reviewed.