Traveler Series Cuyahoga Valley Hiking Medallion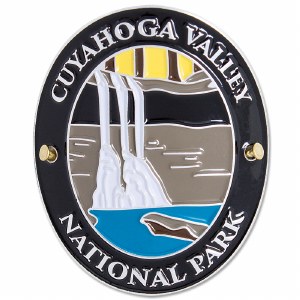 Traveler Series Cuyahoga Valley Hiking Medallion
Item#: 430373
$6.99
Description
Fall in the love with Cuyahoga Valley ledges, trails, and waterfalls? Collect the Special Edition Traveler Series hiking medallion that illustrates the stunning Brandywine Falls which stands 65 feet tall. The rock layers that give the waterfall a bridal veil appearance formed 350–400 million years ago from the mud found on the sea floor that once covered the area. Mount your Special Edition Traveler Series medallion to remember your time among the moss and the sandstone.
Product Details
Approx. 1 1/8'' x 1 1/2''
Tacking nails included
Special Edition
Reviews
Customer Reviews
This product has not yet been reviewed.