Traveler Series Death Valley Hiking Medallion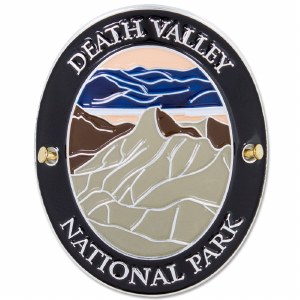 Traveler Series Death Valley Hiking Medallion
Item#: 430374
$6.99
Description
Ignite memories of your adventure in Death Valley when you collect the Traveler Series medallion. This hiking badge illustrates Zabriskie Point, one of the most iconic views in the park. Death Valley is home to both the hottest and driest place in North America, with temperatures exceeding 120 degrees Fahrenheit and less than two inches of rain annually. Mount your Traveler Series medallion to your hiking sticks as a reminder that you survived Death Valley National Park.
Product Details
Approx. 1 1/8'' x 1 1/2''
Adhesive backing
Tacking nails included
Reviews
Customer Reviews
This product has not yet been reviewed.