Traveler Series Congaree Hiking Medallion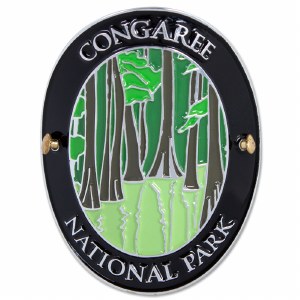 Traveler Series Congaree Hiking Medallion
Item#: 430372
$6.99
Description
Covered some ground at Congaree and need a memento from your adventure? Collect the Traveler Series hiking medallion that illustrates the champion trees in Congaree National Park. Congaree has one of the tallest temperate deciduous forests in the world, with the average canopy height over 100ft tall. Share your experience when you add the Congaree medallion to your hiking stick.
Product Details
Approx. 1 1/8'' x 1 1/2''
Adhesive backing
Tacking nails included
Reviews
Customer Reviews
This product has not yet been reviewed.