Traveler Series Haleakala Hiking Medallion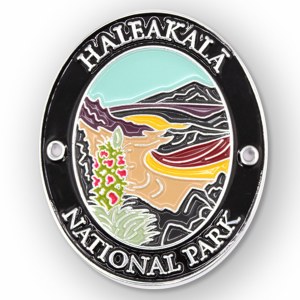 Traveler Series Haleakala Hiking Medallion
Item#: 430380
$6.99
Description
Mesmerized by the vibrant landscapes and awe-inspiring celestial displays at Haleakala? Collect the Special Edition Traveler Series hiking medallion that illustrates O'heo Gulch, one of the seven scared pools in the Kipahulu Valley. Haleakala National Park is a protected Biological Reserve and International Biosphere Reserve because of its variety in terrain and flora, and it encapsulates the ecology found on the island of Maui. Mount your Special Edition Traveler Series medallion to remember your days in the Haleakala Wilderness.
Product Details
Approx. 1 1/8'' x 1 1/2''
Tacking nails included
Special Edition
Reviews
Customer Reviews
This product has not yet been reviewed.