Special Edition Traveler Series Lassen Volcanic Hiking Medallion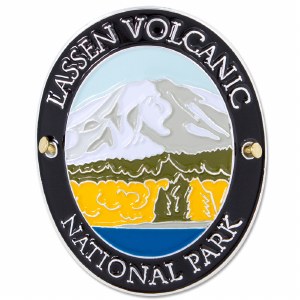 Special Edition Traveler Series Lassen Volcanic Hiking Medallion
Item#: 430386
$6.95
Description
Bubbling over your experience at Lassen Volcanic National Park? Collect the Traveler Series hiking medallion, which illustrates Mt. Lassen and the hydrothermal pools that make up this steamy park. The greater Lassen area has been volcanically active for about 3 million years, with the last eruption at Lassen Peak approximately 100 years ago. Mount the Special Edition Traveler Series medallion to your hiking stick as a reminder to stay out of hot water and keep to the trails, especially at Lassen Volcanic National Park.

Product Details
Approx. 1 1/8'' x 1 1/2''
Tacking nails included
Special Edition
Reviews
Customer Reviews
This product has not yet been reviewed.