Junior Ranger Pink Vest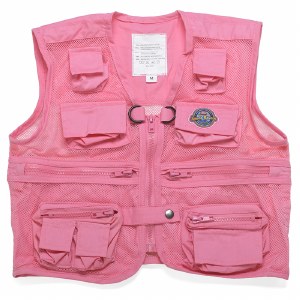 Junior Ranger Pink Vest
Item#: 432004
$29.95
Description
The Junior Ranger Program was designed to introduce young people to the archeological, historical, and natural resources of the national parks. You can become a Junior Cave Scientist, Junior Paleontologist, or even a Junior Archaeologist, but in all these cases you're going to need a way to carry your gear. That's where the Junior Ranger Vest comes in. Equipped with multiple pockets and a breathable mesh, sized to go over clothes—this is a great gift for all the young explorers in your life.
Product Details
Machine Wash/Hang Dry
Sizes S, M, L, XL
Reviews
Customer Reviews
This product has not yet been reviewed.