Yosemite Trailblazer Sticker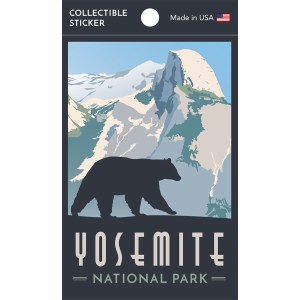 Yosemite Trailblazer Sticker
Item#: 432096
$2.99
Description
Yosemite, officially established as a national park in 1890, is for millions around the world the epitome of America's best idea. From Tuolumne Meadows to the grandeur of Half Dome (and with a little help from John Muir) the splendor of Yosemite National Park helped the national park idea take root in the American imagination.
Get back to the heart of parks with this Yosemite Trailblazer Sticker! With Art Deco lettering and rich, colorful imagery, the Trailblazer series captures the timeless joy and wonder of our national parks. Available exclusively on ShopANP, add it to your collection today.

Product Details
Graphic sticker dimensions: 3.75'' x 2.5''

Text sticker dimensions: 1.25'' x 2.5''
Reviews
Customer Reviews
This product has not yet been reviewed.