Haleakala Trailblazer Sticker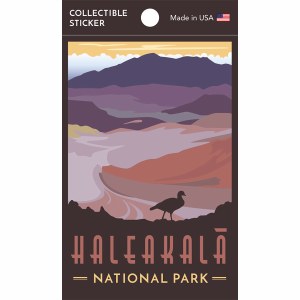 Haleakala Trailblazer Sticker
Item#: 432675
$2.99
Description
Honor the immense beauty of this Hawaiian national park with a Haleakala Trailblazer Sticker. From volcanoes to beaches to rain forests, this park is expansive, remote, and scenic. Immerse yourself in Hawaiian culture and catch a glimpse of rare birds and wildlife. Available exclusively on ShopANP, add it to your national park Trailblazer collection.
Product Details
Graphic sticker dimensions: 3.75'' x 2.5''

Text sticker dimensions: 1.25'' x 2.5''
Reviews
Customer Reviews
This product has not yet been reviewed.