Hawaii Volcanoes Trailblazer Sticker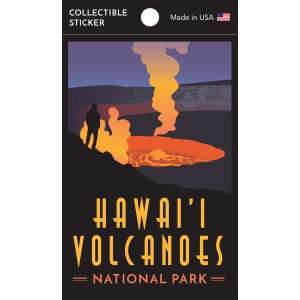 Hawaii Volcanoes Trailblazer Sticker
Item#: 432676
$2.99
Description
Wear the powerful beauty of the Hawaii on your sleeve with a Hawaii Volcanoes Trailblazer Sticker. The volcanoes symbolize about 70 million years of the earth's crust molding and forming the giants that loom over Hawaii's beaches today. Available exclusively on ShopANP, add Hawaii Volcanoes to your national park Trailblazer collection today!
Product Details
Graphic sticker dimensions: 3.75'' x 2.5''

Text sticker dimensions: 1.25'' x 2.5''
Reviews
Customer Reviews
This product has not yet been reviewed.