American Samoa Trailblazer Sticker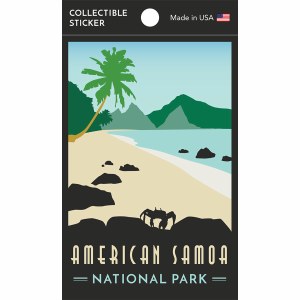 American Samoa Trailblazer Sticker
Item#: 432655
$2.99
Description
Honor the beauty of the National Park of American Samoa with a Trailblazer Sticker. American Samoa's natural splendor is marked by coral reefs, beaches, and rain forests. The culture of the Samoan people is peaceful, and they have lived on these tropical islands for over 3,000 years. Available exclusively on ShopANP, add it to your Trailblazer collection today!
Product Details
Graphic sticker dimensions: 3.75'' x 2.5''

Text sticker dimensions: 1.25'' x 2.5''
Reviews
Customer Reviews
This product has not yet been reviewed.