Black Canyon Of The Gunnison Trailblazer Sticker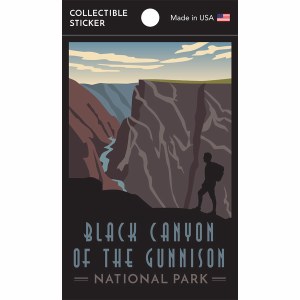 Black Canyon Of The Gunnison Trailblazer Sticker
Item#: 432660
$3.99
Description
Place our Black Canyon of the Gunnison Trailblazer Sticker on your water bottle or notebook. This sticker features a beautiful design of this massive and impressive Black Canyon. Over two million years the Gunnison River worked with other natural elements to form this iconic, vertical canyon. Available exclusively on ShopANP, add it to your Trailblazer collection today!
Product Details
Graphic sticker dimensions: 3.75'' x 2.5''

Text sticker dimensions: 1.25'' x 2.5''
Reviews
Customer Reviews
This product has not yet been reviewed.