Wind Cave Trailblazer Sticker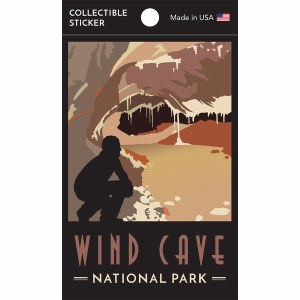 Wind Cave Trailblazer Sticker
Item#: 432699
$2.99
Description
Wind Cave National Park in South Dakota contains approximately 34,000 acres with one of the longest caves residing underneath. As you stand in the entrance hear the whistling sound of the wind whipping past you. Wear this Wind Cave Trailblazer Sticker proudly as a memory to your trip through the caves!
Product Details
Graphic sticker dimensions: 3.75'' x 2.5''

Text sticker dimensions: 1.25'' x 2.5''
Reviews
Customer Reviews
This product has not yet been reviewed.