Kobuk Valley Trailblazer Sticker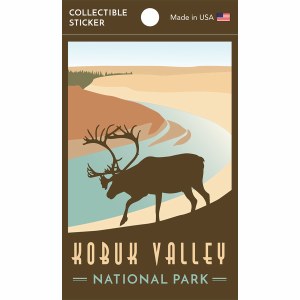 Kobuk Valley Trailblazer Sticker
Item#: 432683
$2.99
Description
Honor the historic importance of Kobuk River with our Kobuk Valley Trailblazer Sticker. Human and animal migrations have come through this valley for 9,000 years, and even today half a million caribou make their way through their ancestral path. The caribou, river, and sand dunes create a rich ecosystem that is home to both scenic nature and cultural history.
Product Details
Graphic sticker dimensions: 3.75'' x 2.5''

Text sticker dimensions: 1.25'' x 2.5''
Reviews
Customer Reviews
This product has not yet been reviewed.