Theodore Roosevelt Trailblazer Sticker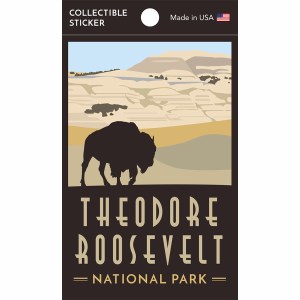 Theodore Roosevelt Trailblazer Sticker
Item#: 432696
$2.99
Description
Get your exclusive to ShopANP Theodore Roosevelt Trailblazer Sticker to commemorate everything this former president did to conserve the beauty of America. His visit to North Dakota in 1883 inspired his work on preservation through the 1906 American Antiquities Act. The Theodore Roosevelt National Park was named after him to honor the work he did to protect nature, something that the National Park Service has worked to do since 1916, seven years after Roosevelt's presidency.
Product Details
Graphic sticker dimensions: 3.75'' x 2.5''

Text sticker dimensions: 1.25'' x 2.5''
Reviews
Customer Reviews
This product has not yet been reviewed.