Lassen Volcanic Trailblazer Sticker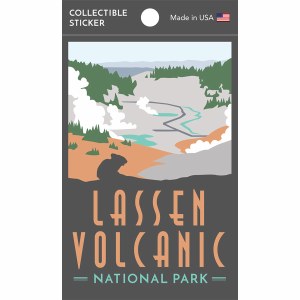 Lassen Volcanic Trailblazer Sticker
Item#: 432685
$2.99
Description
Commemorate the explosive history of Lassen Volcanic National Park with our Lassen Volcanic Trailblazer Sticker. Within this park lies all four types of volcanoes that exist - shield, composite, cinder cone, and plug dome. Surrounding the volcanoes are hot springs, mud pots, and steam vents, serving as a reminder of the living energy below the earth's crust.
Product Details
Graphic sticker dimensions: 3.75'' x 2.5''

Text sticker dimensions: 1.25'' x 2.5''
Reviews
Customer Reviews
This product has not yet been reviewed.