Gateway Arch Trailblazer Sticker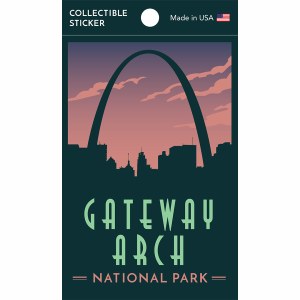 Gateway Arch Trailblazer Sticker
Item#: 432701
$2.99
Description
Commemorate your visit to Gateway Arch National Park with our Gateway Arch Trailblazer Sticker. The iconic Gateway Arch represents St. Louis's role in Westward Expansion and was aptly nicknamed the ''Gateway to the West.'' Down the road, the park also encompasses the courthouse in which Dred Scott sued for his freedom and Virginia Minor sued for her right to vote, both becoming landmark cases for future generations. Let this patch not only represent the ''Gateway to West'' but also a portal to our nation's history. Available only on ShopANP, add this sticker to your national park Trailblazer collection today.
Product Details
Graphic sticker dimensions: 3.75'' x 2.5''

Text sticker dimensions: 1.25'' x 2.5''
Reviews
Customer Reviews
This product has not yet been reviewed.