Mammoth Cave Trailblazer Sticker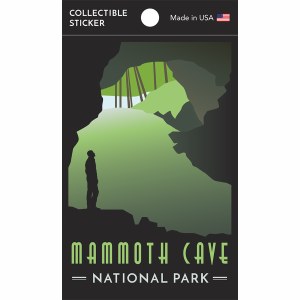 Mammoth Cave Trailblazer Sticker
Item#: 432686
$2.99
Description
Pay homage to Mammoth Cave's awe-inspiring topography with this collectible Trailblazer sticker. A grand and peculiar place, Mammoth Cave National Park has more than 400 miles of explored cave system and above-ground trails along the Green and Nolin Rivers. Available exclusively on ShopANP, add this to your national park Trailblazer collection today.
Product Details
Graphic sticker dimensions: 3.75'' x 2.5''

Text sticker dimensions: 1.25'' x 2.5''
Reviews
Customer Reviews
This product has not yet been reviewed.