Voyageurs Trailblazer Sticker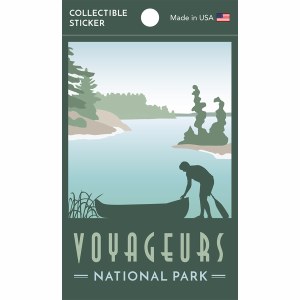 Voyageurs Trailblazer Sticker
Item#: 432698
$2.99
Description
Commemorate your visit to Voyageurs National Park with this collectible Trailblazer sticker. Primarily known for its intricate waterways, this park—which is only accessible by watercraft—draws water lovers and landlubbers alike. This patch can serve as your beacon to help guide you back to the shores of the Kabetogama Peninsula. Available only on ShopANP, add this sticker to your national park Trailblazer collection today.
Product Details
Graphic sticker dimensions: 3.75'' x 2.5''

Text sticker dimensions: 1.25'' x 2.5''
Reviews
Customer Reviews
This product has not yet been reviewed.